November 13, 2011
T-SHIRT PRINTING SERVICES
This is the latest t-shirt printing project for The Way Fellowship. It is a 2 color design printed on 100% Cotton shirt. Promo Werks Design can screen print up to 6 Colors on light colored shirts and up to 5 colors on a dark colored shirt. We free delivery to clients in the Kansas City metro area. Visit our contact page or call to get a quote for your t-Shirt printing needS.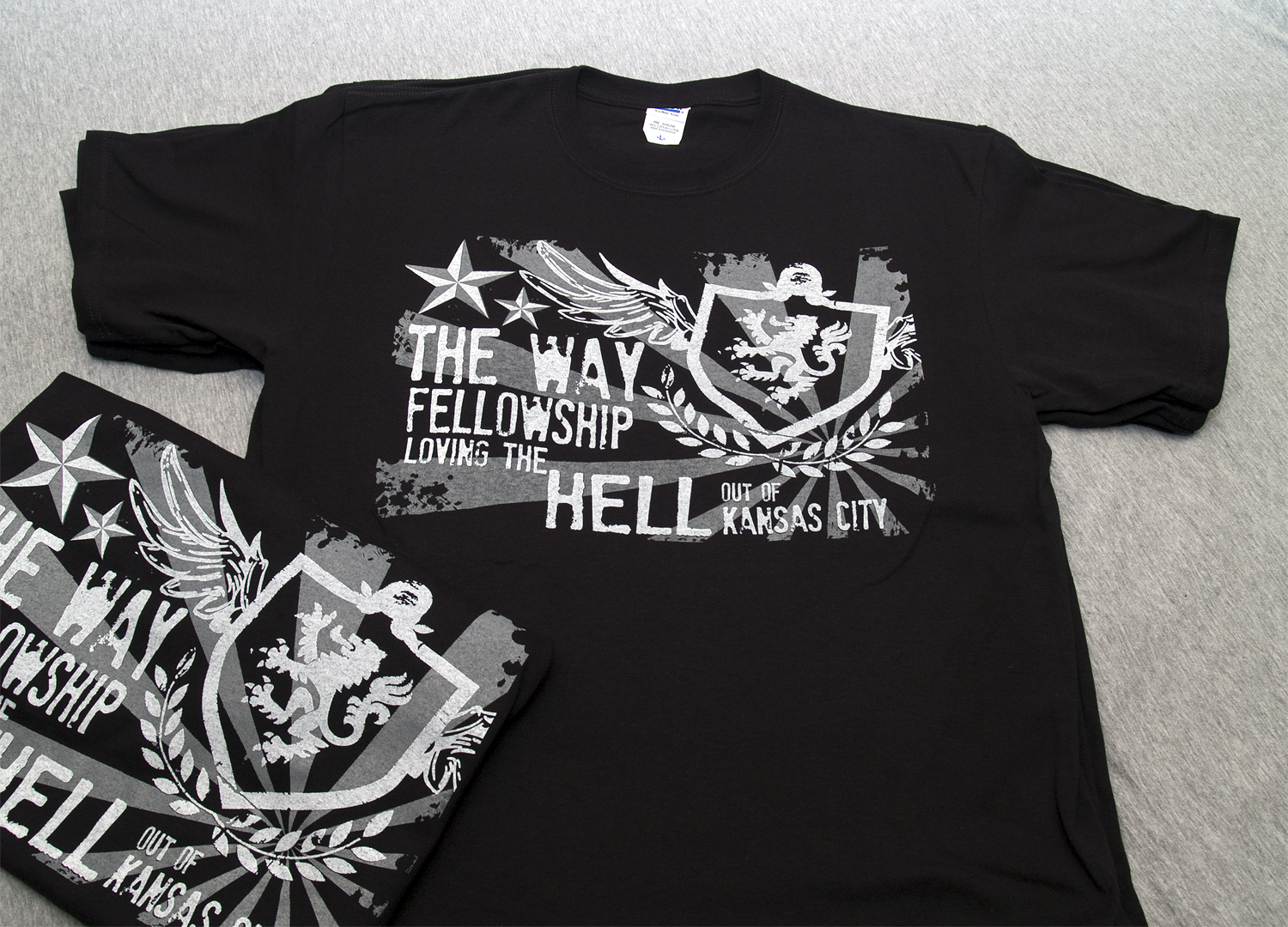 1:52 pm cst
May 16, 2010
FLASHBURN FABRICATION
Here is the new summer promo flyer for FlashBurn Fabrication. The hotrod in the flyer is a photo of Carl's car - taken last summer at the Greaserama Car Show. Look for his car at FlashBurn sponsored skate events this summer. FLYER DESIGN BY PROMO WERKS DESIGN

For more information on FlashBurn Fabrication - visit the website at www.FlashBurnFabrication.com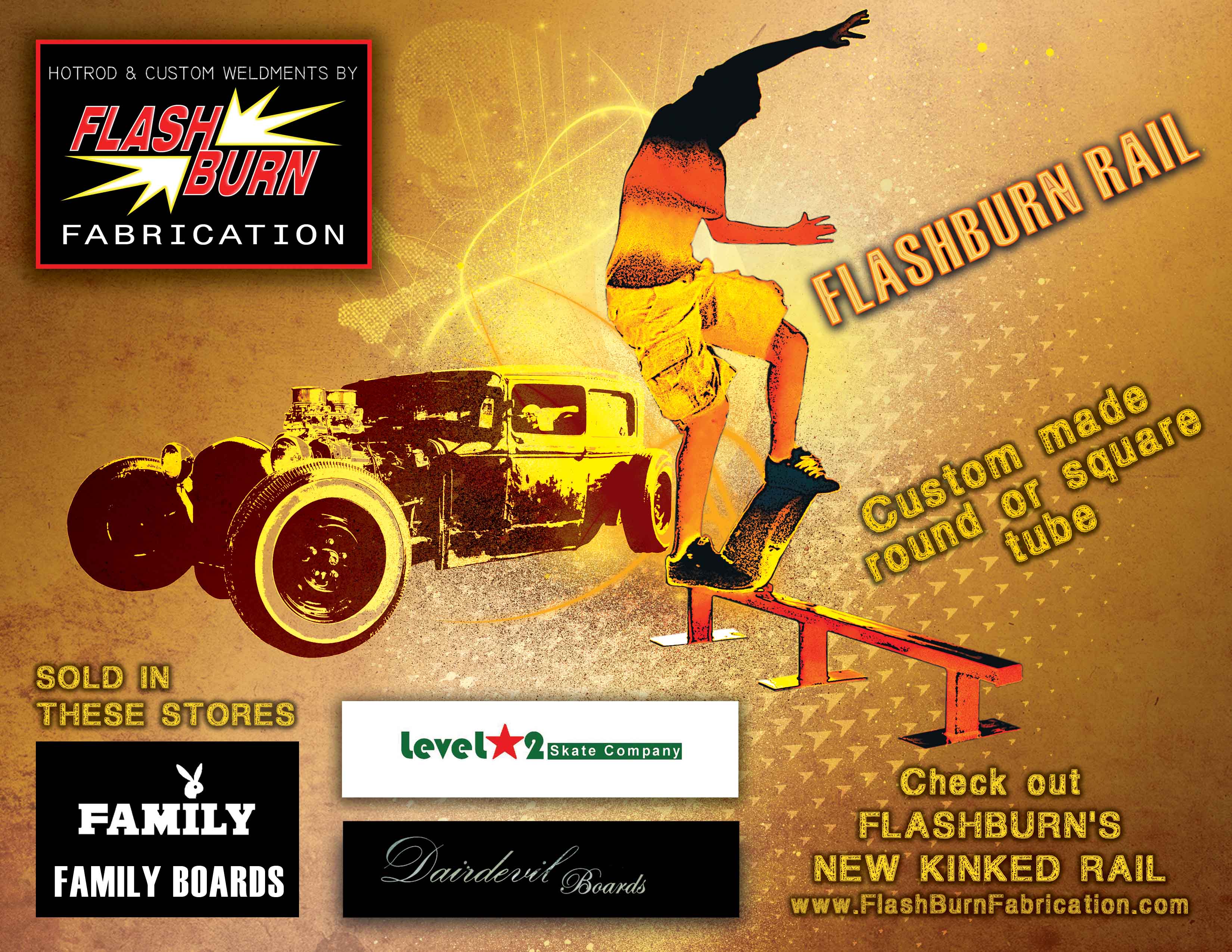 2:40 pm cdt
April 25, 2010
BIKRAM YOGA KANSAS CITY
The latest graphic design work for Bikram Yoga Kansas City - a promotional event flyer for the Midwest Regional Asana Competition. Bikram Yoga was also chosen as the business of the month for April promotion - 1st ONE'S FREE FLYER DESIGN. We welcome Bikram Yoga Kansas City as our newest client and look forward to future projects.The next project for Bikram Yoga is a T-shirt design which will also be used for stickers to promote their business.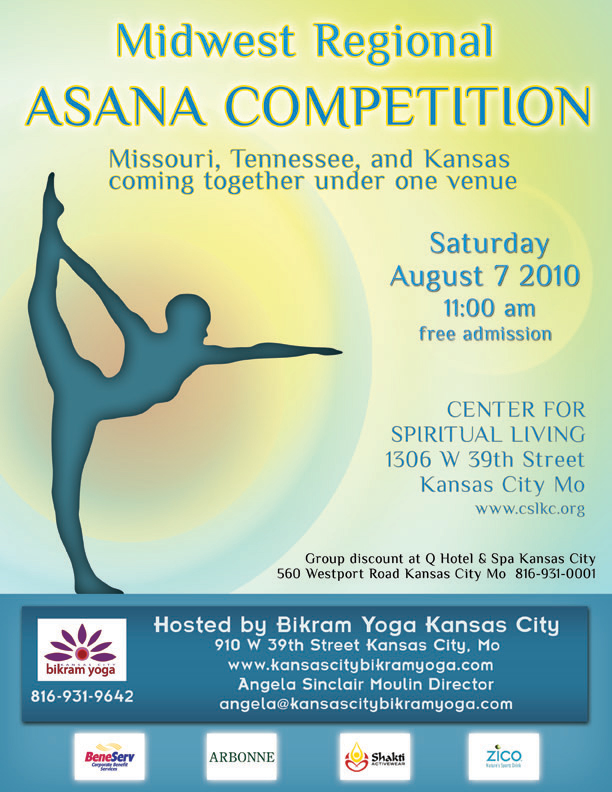 10:25 am cdt
April 18, 2010
FLASHBURN FABRICATION
Here's the latest graphic design and product photography promotional advertising for FlashBurn Fabrication. This was used for website graphics to promote their new product - Kinked Grindrail for skateboarders. They are sold at Dairdevil Boards in Mission KS and Level 2 Skate Company in Downtown Operland Park KS. Visit FlashBurnFabrication.com for details and other custom welding services.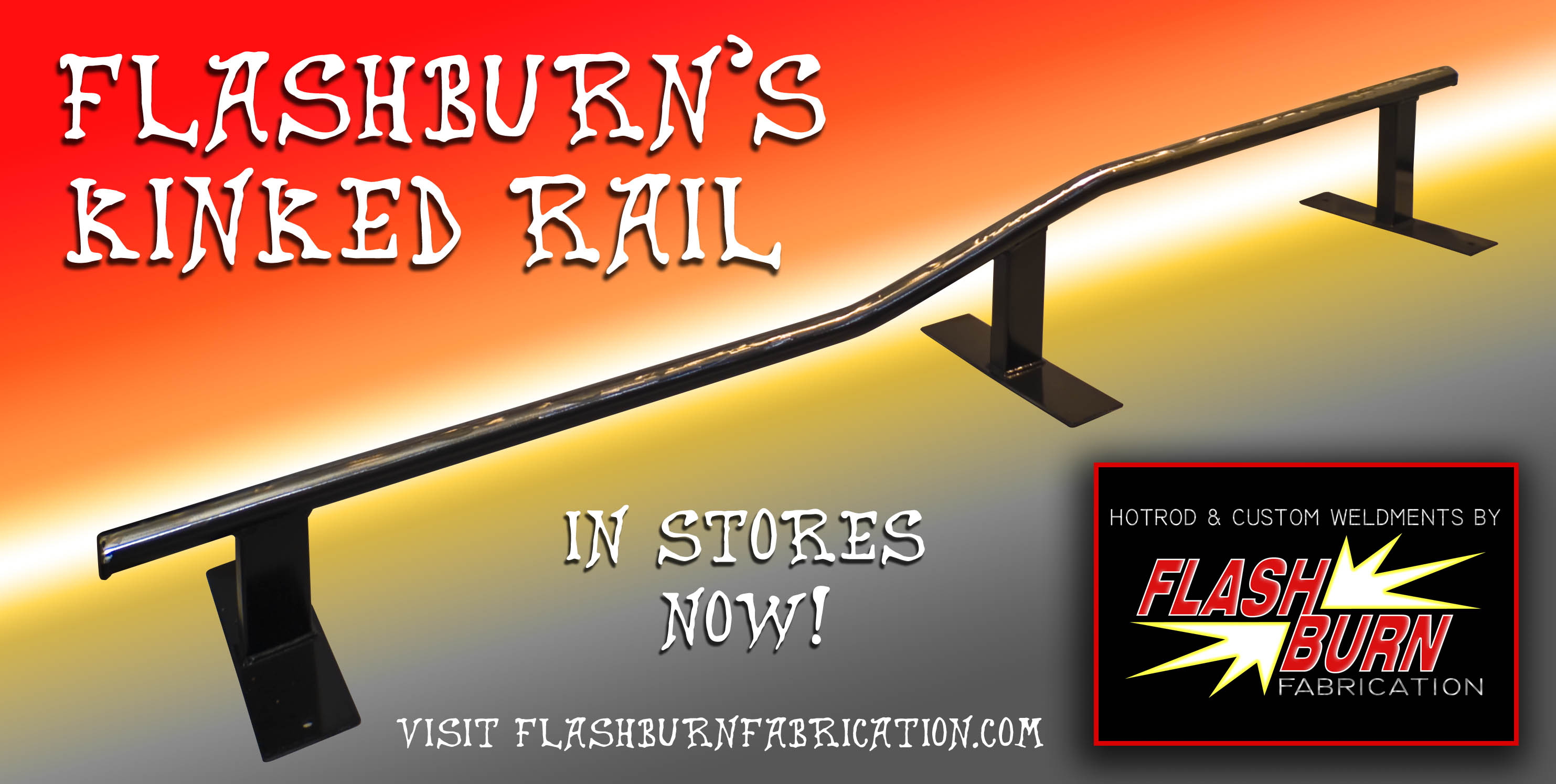 4:18 pm cdt
December 26, 2009
AW LAWN & LANDSCAPING

This is the new logo design for AW Lawn & Landscaping, a part of All Weather Services. You can see the other logos designed for this company by visiting the Brand Identity page in my portfolio.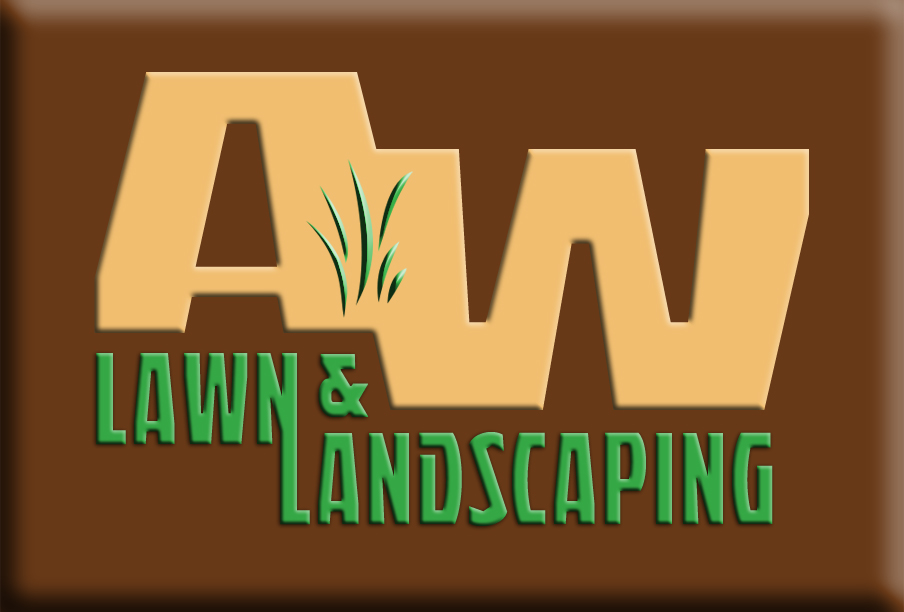 7:47 pm cst
November 2, 2009
SUMMIT AMERICA INSURANCE SERVICES
Just finished this 6x11 postcard for Summit America Insurance Services.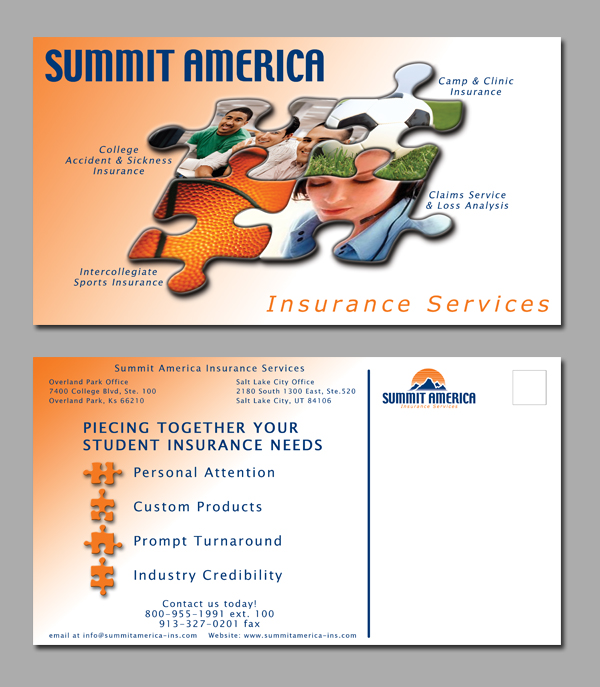 10:18 pm cst
October 25, 2009
KEPT MESS ANIMATED LOGO
2:25 am cdt
October 18, 2009
DAIRDEVIL BOARDS EVENT LENEXA KS
Since we have a skate theme goin on here... this is a photo taken this summer(08.01.09) at the skate park in Lenexa Ks.

A larger version of this is also on my PORTFOLIO/PHOTOGRAPHY page.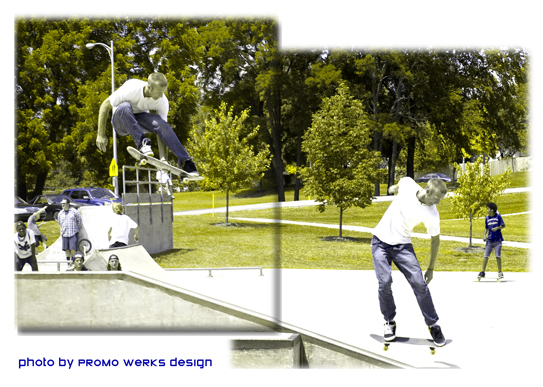 11:42 am cdt
October 17, 2009
HELMET IN HANDS SKATE EVENT
Here are some pics from today's event in Lee's Summit held by Helmet In Hands.The event was sponsored in part by FlashBurn Fabrication who gave away a custom made grindrail.
http://myspace.com/FLASHBURNFABRICATION
visit the
PORTFOLIO/PHOTOGRAPHY PAGE
for a larger version of the photo below.

10:49 pm cdt
October 14, 2009
FLASHBURN FABRICATION
This is the latest fall advertisement for Flashburn Fabrication. Visit
http://myspace.com/FLASHBURNFABRICATION
for other graphics and photos by Promo Werks Design.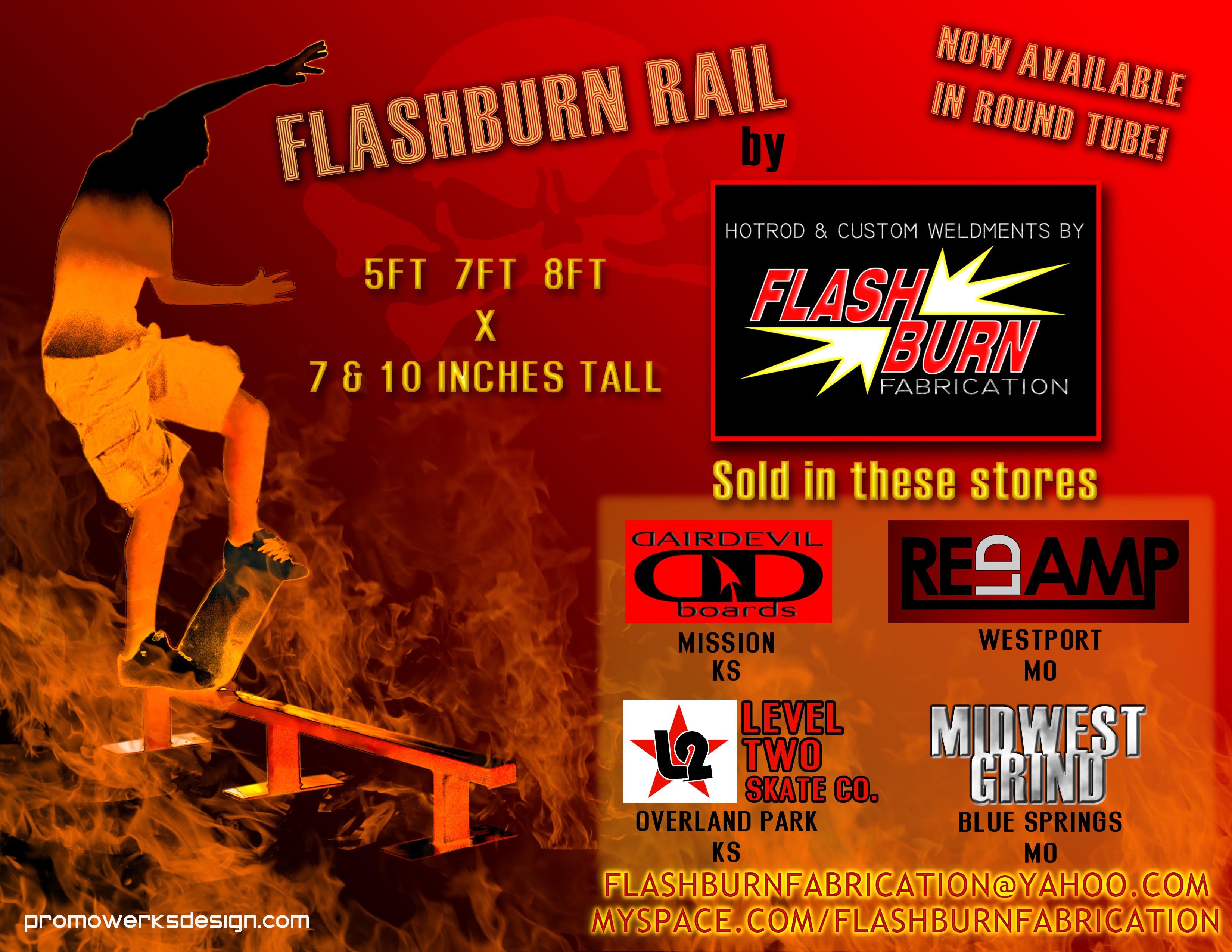 10:51 pm cdt